The most successful company pages have updated branding. Turn your Kambeo page in to an extension of your website by matching your branding.
Once you have created your Company Page, you will presented with a couple of steps to help you customize the branding.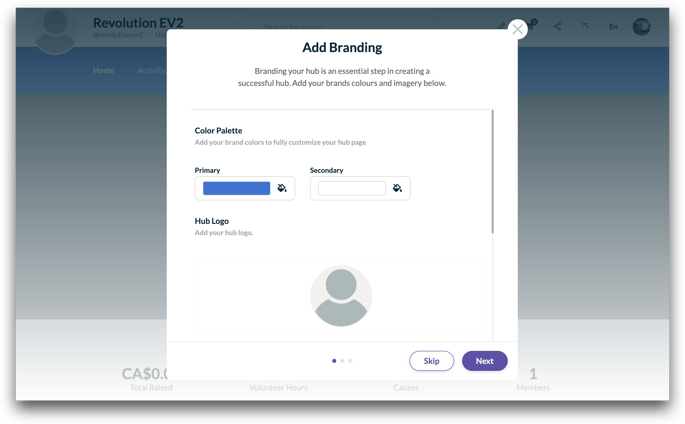 The first step is to apply your primary and secondary colors for your Hub. You can click the colors and enter and Hex value to support your custom brandin
Click the profile image to upload a logo for your Hub. This image works best if it is a square image. For best result use and image that is 400px by 400px

Click the banner image to upload a banner for your Hub. This image works best if it is 1280px by 450px

Select the type of layout you would like to have in your page banner.
You're All Done!
You now have a fully branded, completely functional, employee engagement program!
Continue on to see how you can get your employees started.
---