Enable your employees to take control of their fundraising efforts. A complete event platform for employees to raise money for charities of their choice.
With the Kambeo platform, your employees have the ability to create world-class fundraising pages in support of the charities they want to support.
Build from a number of templates from simple crowdfunding pages and peer-to-peer. fundraisers to online auctions and golf tournaments.
No administration required and turns your entire employee pool into an army of fundraisers!
To create a fundraiser, click on the Create a Fundraiser button from the Home page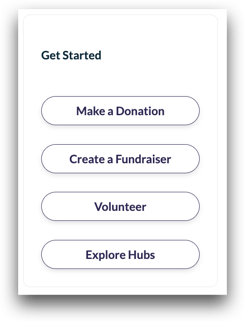 Select the type of fundraiser you want to run. These are just templates to get your started. You can fully customize your Event Page once it is created. You can't make a wrong choice!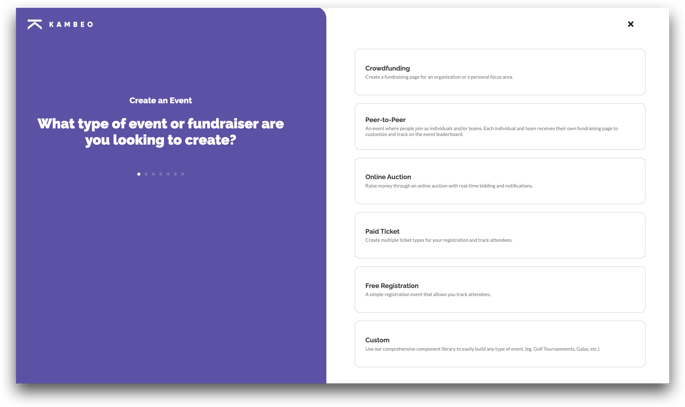 Search for a charity you would like the proceeds of your fundraiser to go to.
Note: Proceeds of fundraisers being run on behalf of Kambeo Verified causes go directly to the charities. We do not hold the funds and send them at a later time. Your donors are donating directly to the Causes they want to support.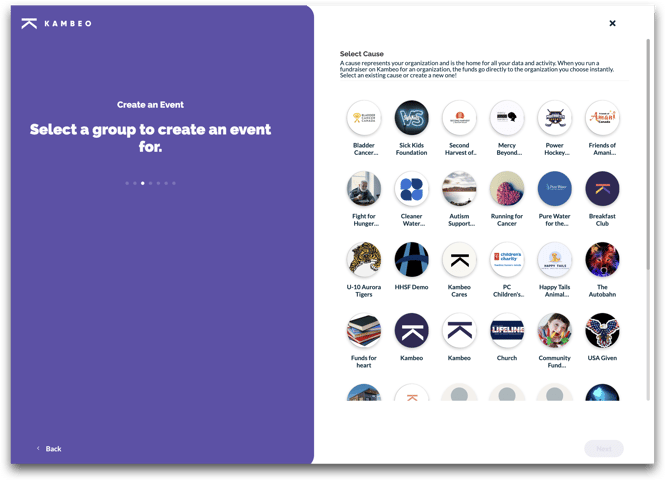 Fill out the Event details and click Next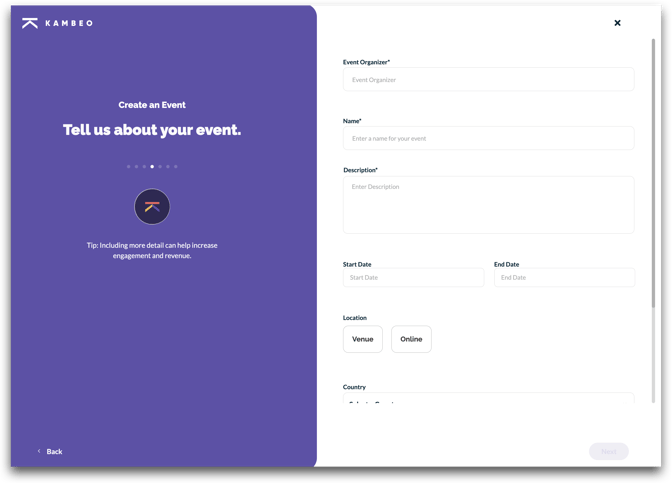 Select Focus Areas that best represent your Event. We will use these to promote your event in Activity Feeds of supporters who have also selected those Focus Areas.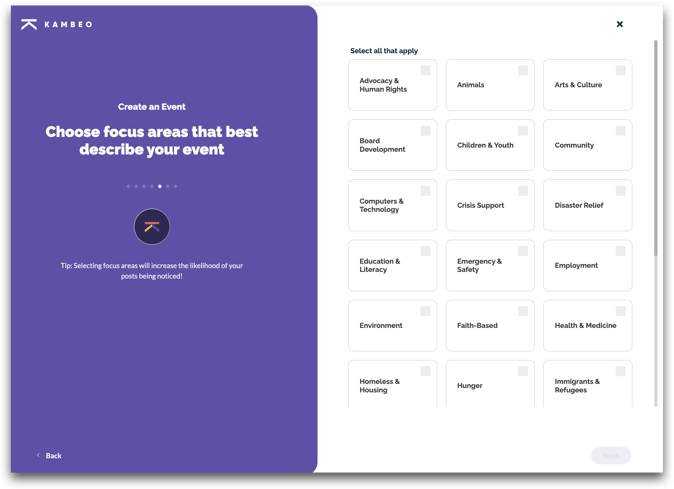 Upload a profile and banner image for your Event Page. This is an optional step, and the logo of the charity you selected will be defaulted if you don't upload your own.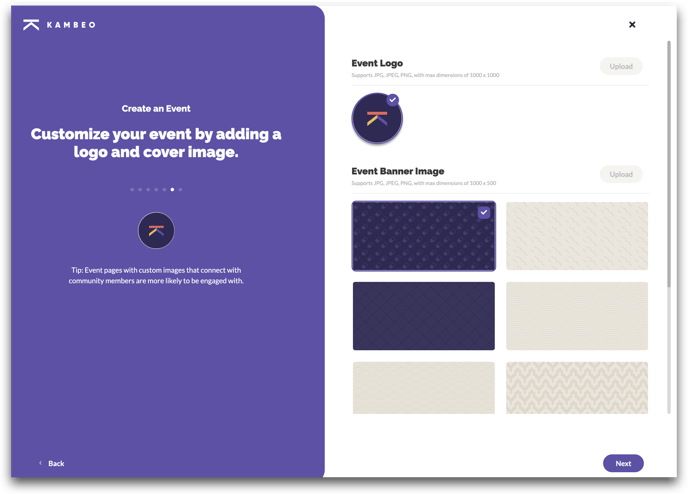 Review your event details and click Create Event when ready.
Note: You can easily find all your events and fundraisers in you My Pages dashboard (My Pages).
---