Looking to get your company on Kambeo? This guide will walk you through the steps to create your Company Page and start your company's social impact story!
1. From the "I want to" menu in the top right corner of the Kambeo header, select Create a Hub
2. Fill out the Company information fields and click Next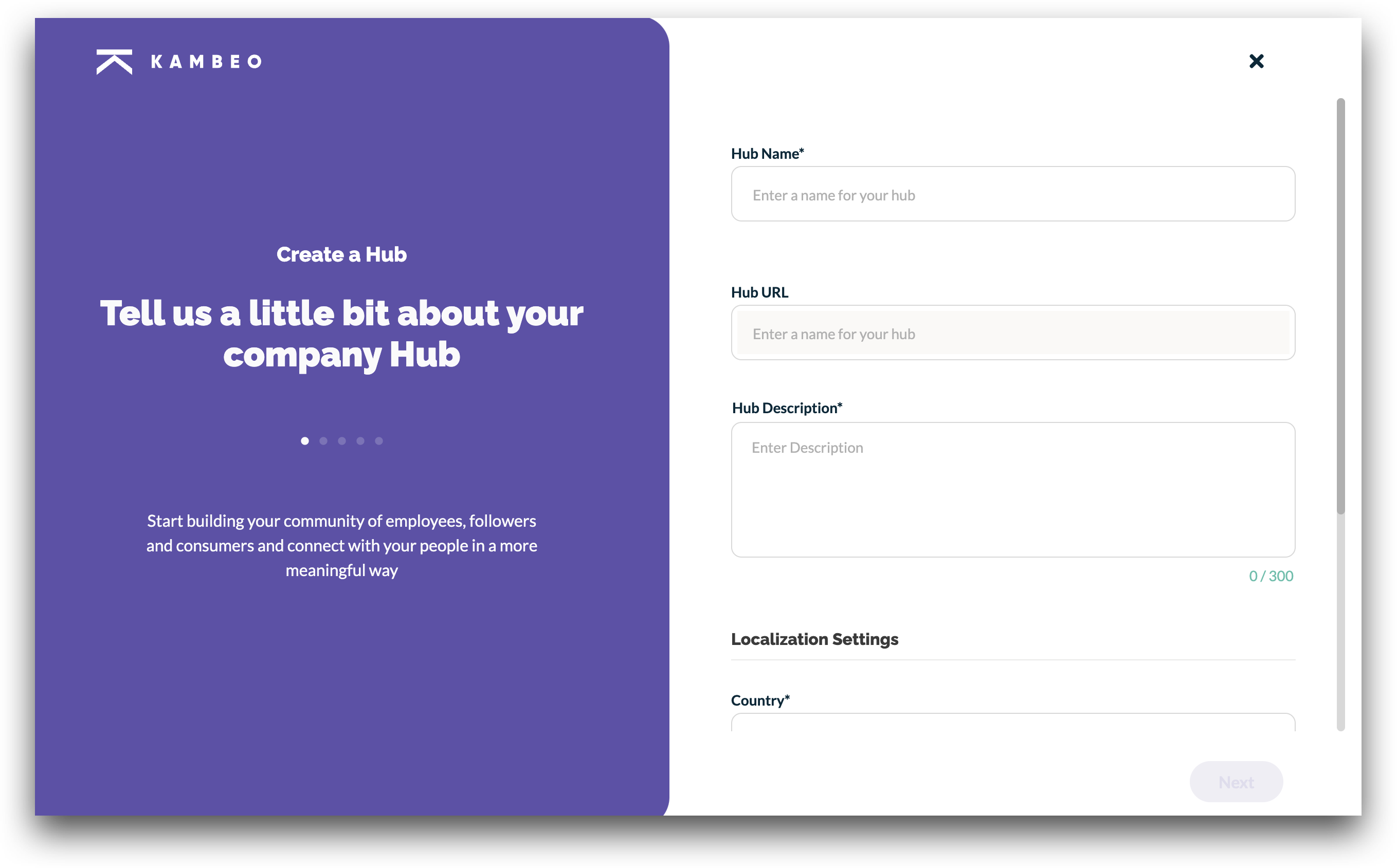 3. Focus Areas are a tagging system that we use to help present relevant data to potential consumers, supporters, employees, etc.
Focus Areas can be added or removed anytime
You must select at least one Focus Area to start
Once you have selected your initial Focus Areas, click Next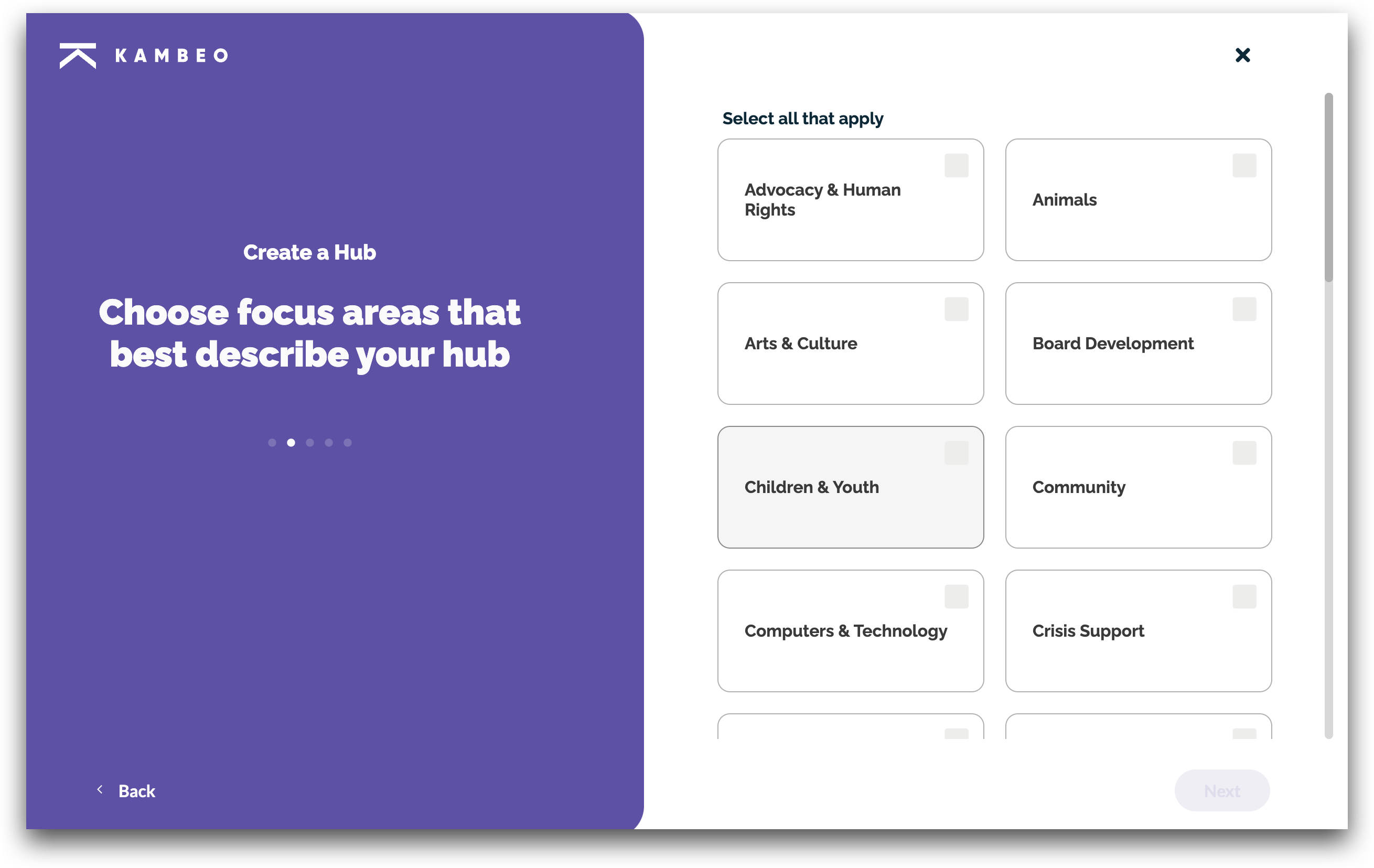 4. Adding charities to your Hub is a way to engage your employees in the process of what you want to show the community you are supporting as a group. Employees can still engage with any charities on the Kambeo platform and the metrics will all count.
You can add/remove Causes from your supported list at any time
The selections you make to include in your Hub will aggregate content for your employees from the selected charities, making it easy for them to find and engage with supported charities.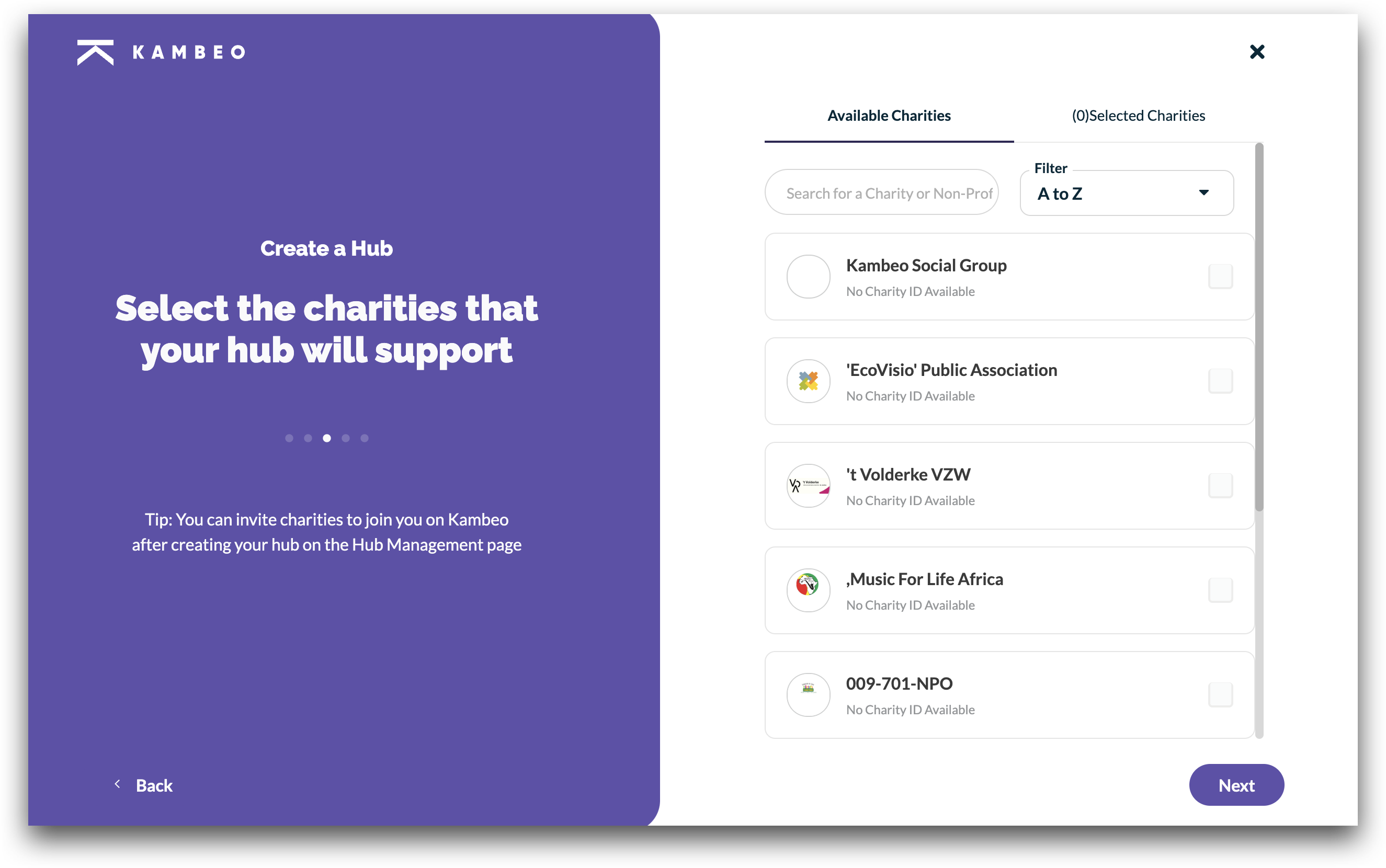 5. In order to create your company Hub, you have to purchase at least 1 seat license.
You can also purchase more seats here, or add them later.
When you invite Members to your Hub, you will automatically charged for their first year (pro-rata), and they be added to the annual billing amount, when they accept the invitation
Bulk imports are also available to make this easy. To get started, select 1 seat or purchase a few seats for your core social impact team.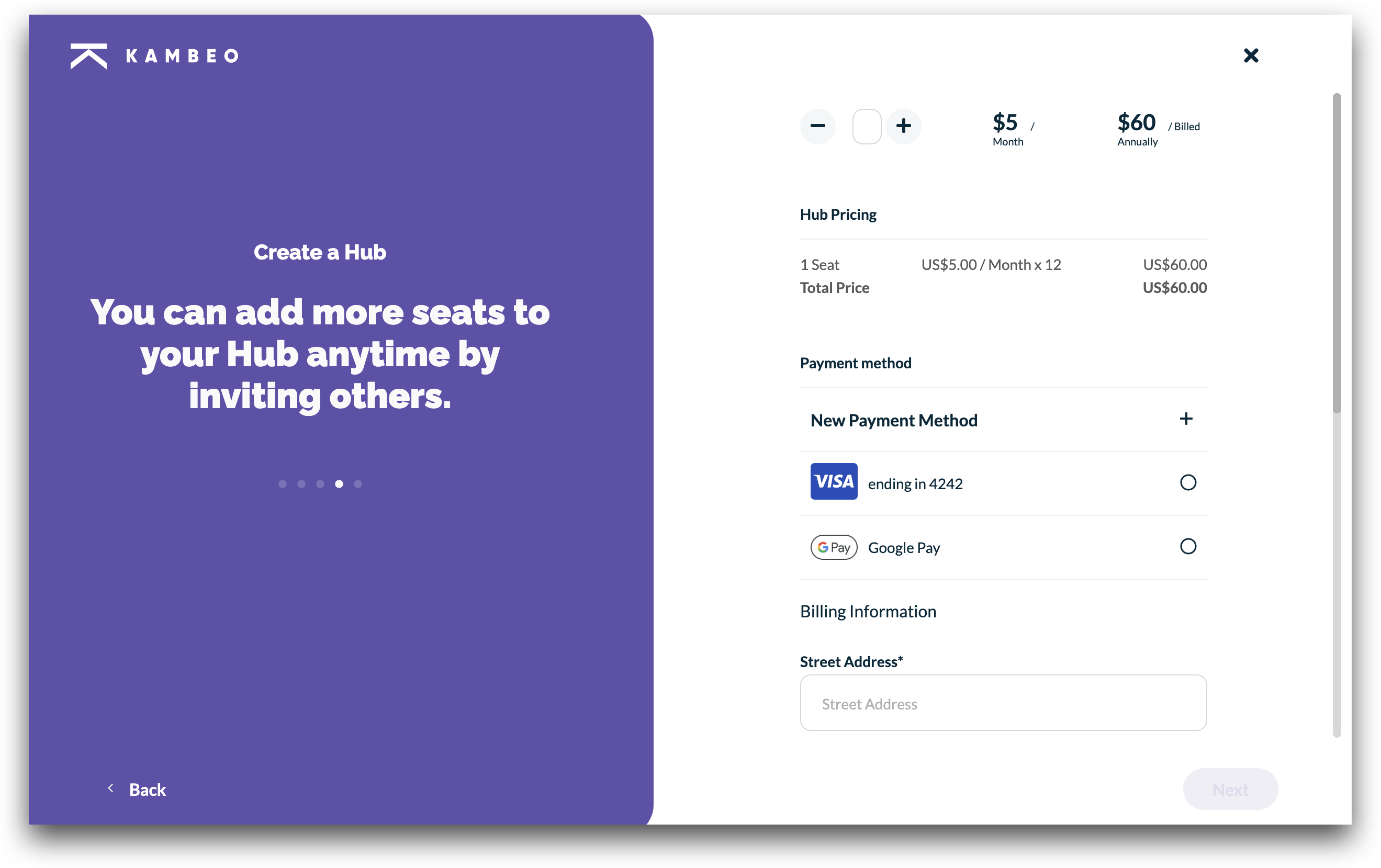 6. Review the information you provided. If the information is correct, click Create Hub to finish creating your hub.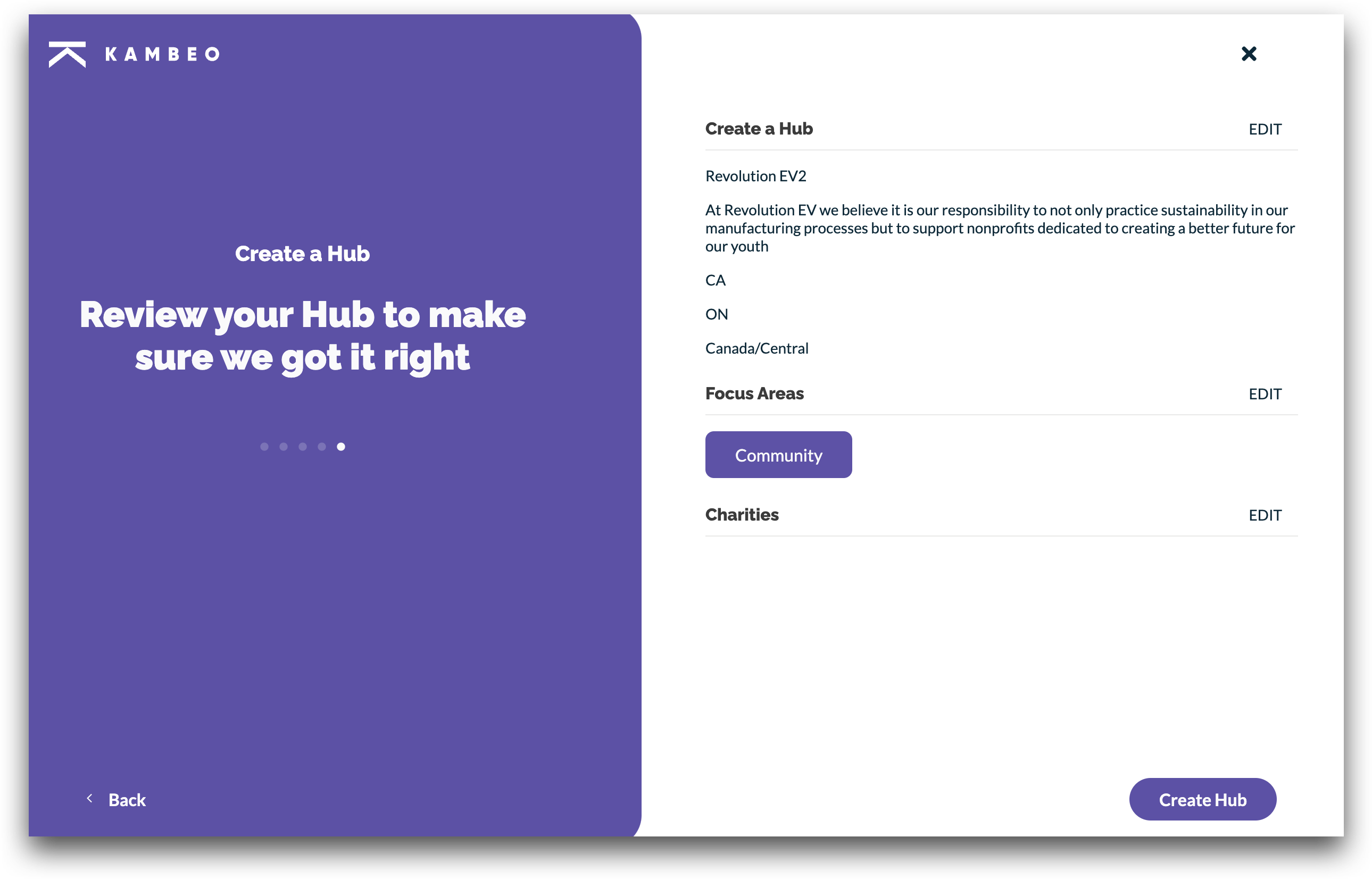 ---